Online trainings for Public Administration Employees on Disaster Risk Reduction, Civil Protection, and Post-Disaster Recovery
November 24, 2022
"Disaster Risk Reduction", "Civil Protection" and "Recovery after Natural and Other Disasters" are now available on the platform of the National Academy for Public Administration, under the thematic area of security.
The training courses are prepared with the support of the European Union within the framework of the project "EU for Serbia Resilient to Disasters", implemented by the United Nations Development Programme (UNDP) Serbia in cooperation with the Ministry of Public Investment and the Sector for Emergency Management of the Ministry of Interior.

The aim of the trainings is to improve the implementation of risk reduction measures, strengthen emergency response, build more resilient local communities, and explain the increasingly dynamic and complex impacts of climate change.
In parallel with the online training, UNDP is organising three-day courses on the same topics for local government actors that are part of the disaster risk reduction and response and recovery system.
The online modules will help the employees and officials address these tasks at the local level, and can also serve as an introduction to disaster risk reduction, response and recovery for civil servants. They can also help trainers to refresh the knowledge of their trainees at the local level.
The trainings can be accessed at any time and their duration is not time-bound. After a series of lessons on one topic, there is a knowledge test. Each test is comprehensive and is designed to confirm the knowledge acquired in order to obtain certification from the National Academy for Public Administration.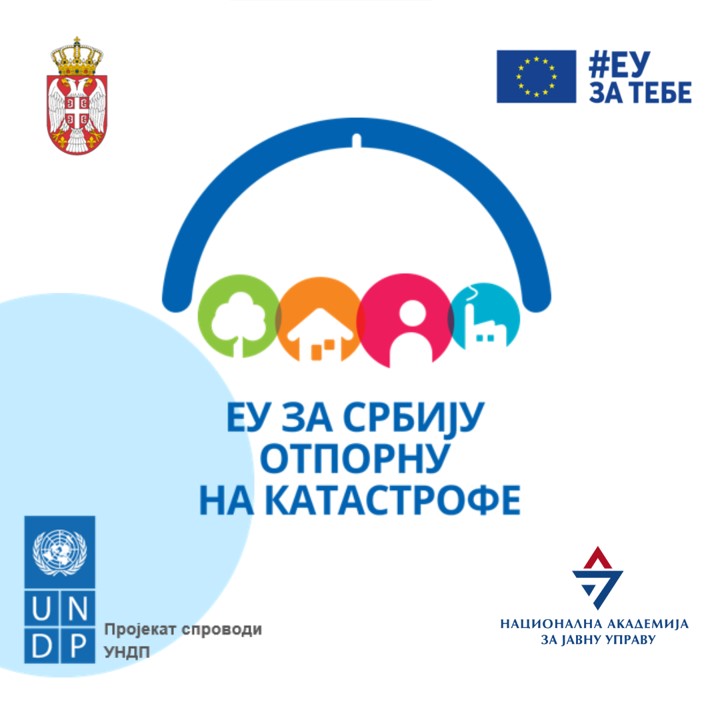 In addition, the trainings are part of the General Programme for Professional Development of Local Self-Government Units for 2022 approved by the Ministry of Public Administration and Local Self-Government.
UNDP is working closely with the National Academy for Public Administration to make these online trainings available to local actors outside the public administration system, such as the health sector, education, cultural institutions, civil society organisations and the general public, as these topics are of utmost importance to all citizens of the Republic of Serbia.
https://www.napa.gov.rs/vest/en/418/online-trainings-for-public-administration-employees-on-disaster-risk-reduction-civil-protection-and-post-disaster-recovery-.php